Completed Research Studies & Results
If you are thinking about taking part in a research study, including a clinical trial, there's a lot to consider. Check out our FAQs, as well as our lists of Ongoing Research Studies and results from Past Research Studies below. Please contact us at if you know of any additional studies or results, or if the recruitment status for a study has changed, etc… You may also be interested in our SomnusNooze articles about Research Studies.
Note: If you are interested in trying a clinical trial treatment that is not available in your country, a company like WEP Clinical may be able to help you access this treatment.
DISCLAIMER: This listing is provided merely for informational purposes. Listing a study on this site/web page does not mean that it has been independently evaluated by the Hypersomnia Foundation. The safety and scientific validity of a study listed here is the responsibility of the study sponsor and investigators, not the Hypersomnia Foundation. Before making any decision as to whether or not to participate in a particular research study, you should (1) know the risks and potential benefits of that research study, and (2) consult your own healthcare provider.
---
Balance Therapeutics' Study of Oral BTD-001 in Adults With IH (Arise2)
RECRUITING COMPLETED as of April 2020 —adults age 18 to 70 with IH (including those currently on a stimulant regimen) across the USA (and Canada): ClinicalTrials.gov. Interested in helping find a new treatment option that may work for people with idiopathic hypersomnia? BTD-001 is a GABA-antagonist that may possibly work similarly to flumazenil.
Some preliminary results were reported at the 2019 World Sleep Congress. Read more HERE.
---
Once Nightly Formulation of Sodium Oxybate (FT218) for Treatment of Excessive Daytime Sleepiness and Cataplexy in Narcolepsy
RECRUITING COMPLETE as of December 2019: CLICK HERE. Phase 3 clinical trial of single-dose sodium oxybate by Avadel Pharmaceuticals (formerly Flamel, prior to 2017 merger). More info HERE.
---
A Study to Evaluate the Safety, Tolerability, Pharmacokinetics and Pharmacodynamics of TAK-925 in Healthy Volunteers and Patients with Narcolepsy
RECRUITMENT COMPLETE, in Japan: CLICK HERE. This is a follow-up to Takeda's earlier study: "Phase 1 TAK-925 Study in Healthy Adult and Elderly Volunteers and Patients with Narcolepsy" (CLICK HERE to read more). TAK-925 is an orexin 2 receptor agonist.
---
---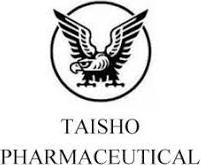 ---

---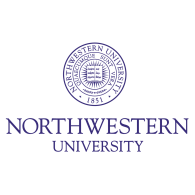 The PATH Study: Psychosocial Adjunctive Treatment for Hypersomnia
RECRUITING COMPLETE as of August 2019: CLICK HERE for more information. The purpose of this study is to develop and test a new psychological treatment designed to improve psychosocial functioning in people with hypersomnia. Study results pending.
---

Umecrine Cognition's Phase IIa Study of GR3027 in Patients with IH
In January, 2019, Umecrine Cognition announced their overall results from this Phase 2a Study. The primary study objectives were met in regard to safety and pharmacokinetics and also showed preliminary evidence of clinical efficacy. CLICK HERE to find out more about these results. CLICK HERE for information on the original study. See also: Umecrine Cognition Expands Study of New Medicine GR3027 to IH.
---

Survey Study on Autonomic Impairment in Adults with Idiopathic Hypersomnia (IH)
Dizzy? Having troubles with your bowels or bladder? Body temperature up? Blood pressure down? Heart rate up AND down? Any of this could be related to your IH.
In 2018, the HF promoted this survey study, whose results will be presented at the May 2019 AAN (American Academy of Neurology) Annual Meeting. The researchers found that people with IH reported extremely high levels of autonomic dysfunction, on par with other conditions of severe autonomic failure, like MSA (multiple system atrophy) and diabetes. The researchers also hope to have some follow up studies soon, with a more detailed exploration of the potential mechanisms involved. Read the full abstract HERE.
To read our original SomnusNooze article about this study, CLICK HERE.
---
---
BUNIHPPS – An Online Research Survey for Patients with Narcolepsy & IH
In 2015, a research team at Boston University developed BUNIHPPS — a survey research study for patients with narcolepsy and idiopathic hypersomnia. Also called the Boston University Narcolepsy and Idiopathic Hypersomnia Patient Perspectives Study, BUNIHPPS was an anonymous online survey forging into new frontiers by asking patients about their experiences with symptoms, the diagnostic process, and their attitudes and behaviors. Dr. William DeBassio, a pediatric neurologist, and Sara Kowalczyk, a doctoral student at Boston University, were the study investigators. For more information, CLICK HERE.
Results:
---
The TONES Study (Jazz Pharmaceuticals' JZP-110)
In 2015, doctors began conducting the TONES medical research study of an investigational product (JZP-110) designed to treat sleepiness and to help adults stay awake. The researchers wanted to evaluate the product's effectiveness against excessive sleepiness when taken once a day for 12 weeks. Participants had to have been diagnosed with narcolepsy and sleeping at least 6 hours a night. For further info, CLICK HERE.
See also updates about related research into JZP-110:
---
Health and Well-being in Those with and Without a Disorder of Daytime Sleepiness – A Research Survey from Australia
In 2015, Victoria University in Melbourne, Australia, commenced a study about the general health and well-being of people within three groups. The first group was those people with both narcolepsy and cataplexy. (Cataplexy is a sudden loss of muscle tone, often triggered by emotional arousal.) The second group was people with either narcolepsy-without-cataplexy or idiopathic hypersomnia. The third group had no disorders of excessive daytime sleepiness. This project was part of a PhD program by Samantha Gauci (under the supervision of Prof. Dorothy Bruck and Dr. Warwick Hosking). One question in the study was whether the presence of cataplexy in narcolepsy was associated with a different level of general health and well-being (and some symptoms such as pain and migraines).
Results: