SomnusNooze
Research Studies Need YOU!
Have IH, narcolepsy, or a related sleep disorder? Ever wonder how you can help in the search for better treatments or even a cure? Now is your chance – a number of research studies are currently seeking participants who have IH, narcolepsy, or excessive daytime sleepiness. Your participation might be the key that helps unlock the mysteries behind these sleep disorders!
---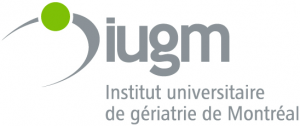 HF MAB MEMBER DR. THIEN THANH DANG-VU IS RECRUITING PARTICIPANTS WITH EXCESSIVE SLEEPINESS FOR A RESEARCH STUDY IN MONTREAL
Dr. Thien Thanh Dang-Vu, a member of our Medical Advisory Board, is currently recruiting participants for a study entitled "Pathophysiology of narcolepsy and idiopathic hypersomnia: a multimodal neuroimaging study." (Attendees of our HF conference in Baltimore in June 2018 will remember Dr. Dang-Vu as one of the conference presenters.) The project is to investigate brain regions underlying narcolepsy (with or without cataplexy) and idiopathic hypersomnia. The study includes an MRI scan session and two (non-consecutive) overnight sleep sessions at the sleep laboratory at the Institut Universitaire de Gériatrie de Montréal Research Center on Queen Mary Road in Montreal, Canada.
Inclusion criteria are:
Diagnosis of idiopathic hypersomnia or narcolepsy with or without cataplexy;

Age of 18 or more.
Exclusion criteria are:
Other sleep disorders;

Neurological disorders or head trauma;

Psychiatric disorders or use of psychotropic drugs;

Pregnancy or breastfeeding;

Pacemaker or metallic prosthesis.
If interested, please contact: Elizaveta Frolova, Research Coordinator via email:
---
BALANCE THERAPEUTICS' ARISE2 STUDY OF ORAL BTD-001 IN ADULTS WITH IH HAS EXPANDED THE ELIGIBILITY FOR PARTICIPANTS.
Balance Therapeutics has made some significant changes to their Arise2 study, thereby enlarging the pool of potential participants:
Balance has expanded the study to 30 sites.

Study participants may be able to stay on their current

IH

meds (including those currently on a stimulant regimen), under certain conditions.

Balance has increased the upper age for participation and is now recruiting adults age 18 to 70 (the prior maximum age was 55).

For those who qualify, all travel expenses will be covered, if needed.
The purpose of the Arise2 study is to look at the safety and effectiveness of the study drug (BTD-001) on mental fogginess, sleep, functionality, and quality of life in those with IH. The time commitment for participation is 6-8 weeks. If interested, please reach out to to connect with a research center nearest you. Read more HERE.
---
JAZZ PHARMACEUTICALS' STUDY OF LOW-SALT SODIUM OXYBATE IN PEOPLE WITH IH
Jazz Pharmaceuticals now has 9 sites across the U.S. recruiting for their low-salt sodium oxybate trials involving people with IH. This is a Phase 3 study evaluating JZP-258, an investigational medicine which has 90% less sodium content than Xyrem (sodium oxybate) oral solution. The study is a double-blind, placebo-controlled, randomized-withdrawal study. Jazz hopes to enroll approximately 185 persons in order to randomize approximately 130-140. Click HERE for more information.
---
THE PATH STUDY: Psychosocial Adjunctive Treatment for Hypersomnia
MAB member Dr. Jason Ong (of Northwestern University Feinberg School of Medicine's Behavioral Sleep Medicine Research Lab) is currently seeking people with either IH or narcolepsy for a study entitled PATH (Psychosocial Adjunctive Treatment for Hypersomnia).
What is the PATH Study?
The purpose of this study is to develop and test a new psychological treatment designed to improve psychosocial functioning in people with hypersomnia.

Participants who qualify will take part in 6 treatment sessions, which will be delivered face-to-face or using an online video-conferencing program. Participants will be assigned to either an individual or a group format (but will not be able to choose the particular format). Each treatment session will last about 60 minutes.

Assessments will be conducted before and after the intervention in order to evaluate the effectiveness and need for conducting future studies using this intervention method.
How long will it take?
This research study will last for about 10 weeks. This includes the 6-week intervention and assessments before and after the intervention. During this time, participants will be expected to complete all study activities, including responding to questionnaires and participating in all treatment sessions.
Is there compensation?
If you agree to take part in this research study, you will be paid $25 for completing each of the two assessments for a total compensation of $50 for completing the study.
Note from Dr. Jason Ong, director of the study:
"We have trained all of our study therapists on working with people with hypersomnia. This includes familiarity with symptoms as well as potential challenges with scheduling and implementing the recommendations. Occasionally participants have had to reschedule or have overslept and missed a session. We understand and try to be as flexible as possible. Also, all sessions are delivered via on-line videoconferencing and recorded. This provides another level of flexibility to minimize issues with location and travel. Furthermore, if a participant had brain fog or couldn't remember all of the contents of the session, we can make the session available on-line for review."
Need more information?
Check out the study brochure.
Contact
How can I participate?
Send an email:
Call: 312-503-6627. Please mention that you are interested in the PATH study.