SomnusNooze
In Case You Missed It! – August 2021
We hope you are continuing to enjoy the summer! If you've missed any of the latest news we've shared through our social media, don't worry! Get up to date with this edition of "In Case You Missed It!"
SHARE YOUR EXPERIENCE: Survey reveals decrease in symptoms of central

hypersomnias

during pandemic lockdowns. How was your sleep disorder affected?

NEW GUIDELINE: Clinical Practice Guideline issued for treatment of hypersomnias

WORTH SHARING: Article states

IH

may be more common than previously realized

MUST WATCH: "Your Fantastic Mind" now airing in multiple U.S. cities
Don't worry if you've missed anything. We've got you covered!
---
U.S. FDA APPROVES XYWAV® ORAL SOLUTION FOR IDIOPATHIC HYPERSOMNIA IN ADULTS
On August 12, Jazz Pharmaceuticals announced U.S. FDA approval of Xywav® Oral Solution for idiopathic hypersomnia in adults. The company plans to make Xywav® (calcium, magnesium, potassium, and sodium oxybates) available to patients with idiopathic hypersomnia later this year following Risk Evaluation and Mitigation Strategies (REMS) implementation.
"We are excited that with today's approval Xywav will become the first and only medicine indicated to treat idiopathic hypersomnia, a unique medical condition that can have significant effects on the lives of those diagnosed with the condition," said Bruce Cozadd, chairman and chief executive officer of Jazz Pharmaceuticals."
"Idiopathic hypersomnia can have a significant impact on the social, educational and occupational functioning of people living with the condition. Today's FDA approval is a major milestone for the entire idiopathic hypersomnia community as Xywav becomes the first medicine approved to manage this chronic sleep disorder," said Diane Powell, Board Chair and Chief Executive Officer of the Hypersomnia Foundation. "Our mission and values have consistently centered around supporting patients and scientific discovery and this announcement truly provides a sense of hope for those living with idiopathic hypersomnia."
Read the full announcement HERE.
---
SURVEY REVEALS DECREASE IN SYMPTOMS OF CENTRAL HYPERSOMNIAS DURING PANDEMIC LOCKDOWNS
Results from a recently-released research survey suggest that during COVID-related lockdowns, people who have narcolepsy type-1 (NT1), narcolepsy type-2 (NT2), and idiopathic hypersomnia (IH) were more easily able to accommodate their sleep schedule, which led to decreased symptoms of the respective conditions. How did the lockdown affect your sleep disorder? Comment on our Facebook post.
Read a summary of the study in the online edition of the "American Journal of Managed Care" and get the complete report published in the "Journal of Clinical Sleep Medicine."
---
AASM RELEASES CLINICAL PRACTICE GUIDELINE FOR TREATMENT OF HYPERSOMNIAS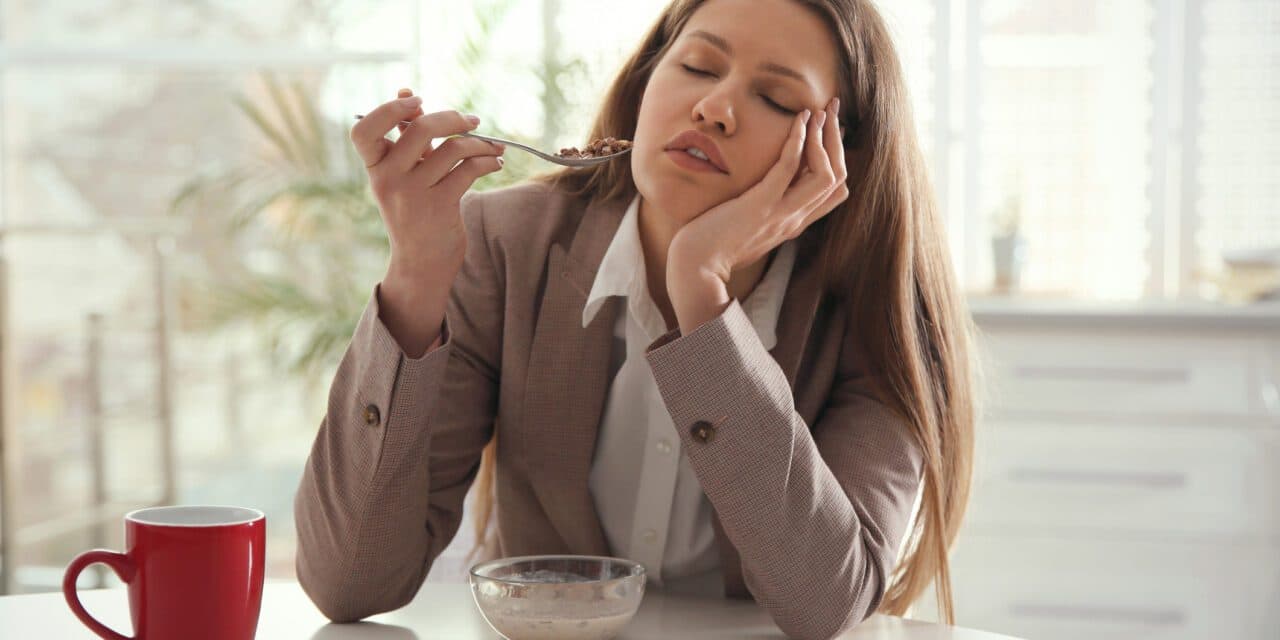 A new clinical practice guideline provides recommendations for the treatment of central disorders of hypersomnolence by guiding clinicians in choosing a prescription medication to treat disorders such as narcolepsy, idiopathic hypersomnia, and Kleine-Levin Syndrome.
The guideline, an accepted paper in the Journal of Clinical Sleep Medicine, was developed by an expert task force, that included Hypersomnia Foundation Medical Advisory Board members, Kiran Maski, MD, MPH and Lynn Marie Trotti, MD, MSc, and was approved by the American Academy of Sleep Medicine (AASM) board of directors.
Kiran Maski, MD, MPH, chair of the AASM task force and a pediatric neurologist and sleep medicine physician at Boston Children's Hospital, said in a release, "The AASM guideline will help clinicians determine the best treatment options for their patients to improve excessive daytime sleepiness, disease severity, and quality of life."
Read a summary in "Sleep Review Magazine" and read the full paper HERE.
---
IH MAY BE MORE COMMON THAN DOCTORS PREVIOUSLY REALIZED
A recent article in the online edition of "Cleveland Clinic: Health Essentials" shares vital information about idiopathic hypersomnia, explains the differences between IH and narcolepsy, and discusses how lower sodium oxybate is expected to become the first FDA-approved drug for idiopathic hypersomnia.
The article, entitled "There's New Hope for People With Idiopathic Hypersomnia," states what the Hypersomnia Foundation has believed for quite some time—IH may actually be more common than doctors previously realized. The article also states that a recent study suggests that IH may be as common as narcolepsy.
Sleep specialist Nancy Foldvary-Schaefer, DO, MS, an investigator in medical trials of lower-sodium oxybate, states, "There is now more patient information out there related to IH, probably as a result of increased clinical trials for narcolepsy. Although the prevalence seems to be increasing, that's probably not because the disease is becoming more common; it's because people are finally seeking help."
Increased awareness of IH is an important part of the Hypersomnia Foundation's mission. Increased awareness means more people will get a diagnosis, and encourages the development of more treatment options.
---
BREAKTHROUGH THERAPY DESIGNATION GRANTED TO NEW OREXIN AGONIST MEDICINE
The U.S. Food and Drug Administration (FDA) granted Breakthrough Therapy Designation to Takeda Pharma's TAK-994, its Phase 2 investigational oral orexin agonist, currently being studied for the treatment of excessive daytime sleepiness in patients with narcolepsy type 1 (NT1) and which may demonstrate substantially improved objective and subjective measurements of daytime wakefulness. Takeda is currently pursuing the indication for NT1 but is also planning to pursue NT2 and IH indications in the near future.
"Individuals with narcolepsy type 1 suffer from excessive daytime sleepiness, which might mean routinely falling asleep at work or in school. If approved, investigational TAK-994 has the potential to transform the way we currently treat NT1 by addressing the underlying orexin deficiency central to the disease," says Sarah Sheikh, head, neuroscience therapeutic area unit at Takeda, in a release. "Orexin plays a critical role in regulating a person's sleep wake cycle, and supports the body's natural wake promoting pathways in the brain."
Read more in the online edition of "Sleep Review" magazine.
Visit our clinical studies page for more information about Takeda's ongoing SPARKLE studies. For information about additional currently-recruiting and ongoing clinical studies, visit our "Currently Recruiting Research Studies" page.
---
"YOUR FANTASTIC MIND" TELEVISION SERIES NOW AIRING IN MULTIPLE U.S. CITIES
On the heels of winning six regional Emmy awards in June, "Your Fantastic Mind," a television series partnership between the Emory Brain Health Center and Georgia Public Broadcasting, is now airing in multiple cities across the nation. The news magazine-style show highlights patient stories and reports on pioneering science and clinical advances in the areas of neurology, neurosurgery, psychiatry, sleep medicine and rehabilitation medicine.
"We are honored to have this opportunity to extend the reach of these powerful stories and their transformative brain health information. The show's exploration of both the science and the implications of these amazing discoveries help us continue our work to improve lives and provide hope, not only for the communities we serve, but far beyond," says Jonathan S. Lewin, MD, executive vice president for health affairs at Emory.
Be sure to watch "A Life Consumed by Sleep: Increasing Awareness of a Rare Sleep Disorder." In this "Your Fantastic Mind" episode, Sigurjon Jakobsson travels from Iceland to Emory to meet with Dr. David Rye in hopes of finally getting a diagnosis and treatment for his sleep disorder. We were happy to promote this episode when it originally premiered, and believe it is definitely worthy of watching again!