SomnusNooze
Jack & Julie Scholarship Program Announces Its First Scholarship Recipient with IH
The Hypersomnia Foundation is very pleased to report that a Plantation, Florida, high school senior named Jenny is the first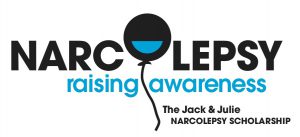 person with idiopathic hypersomnia (IH) to receive one of the $1,000 scholarships awarded this year by Project Sleep's Jack & Julie Narcolepsy Scholarship program. The new scholarship spot for a student with IH was made possible through a collaboration between Project Sleep and the Hypersomnia Foundation.
This year's 14 scholarship recipients are graduating high school seniors who will each receive $1,000 towards their college education. The Jack & Julie Narcolepsy Scholarship, founded in 2014 by Julie Flygare and the Graham Family as the first national scholarship program for students with narcolepsy, has now given out 50 scholarships in five years. Funds for the scholarship are raised through Project Sleep's annual giving campaigns and gifts from generous donors. In addition, this year Project Sleep received generous contributions from Jazz Pharmaceuticals, Avadel Pharmaceuticals, Harmony Biosciences, LLC, and the Hypersomnia Foundation to help support the scholarship program.
Jenny, the recipient with IH, was diagnosed with IH at age 14, after experiencing symptoms for many years. She was always "hard to wake up" and "could sleep anywhere". In high school, Jenny was involved in drama, choir, leadership, student council, and was a member of five honor societies. She enjoys reading, writing, playing soccer, and going to the beach when she's not taking a nap. Jenny graduated Summa Cum Laude with a 5.0 GPA and will attend Florida State University in the fall as part of the University Honors Program. She plans to major in communications.
As part of the scholarship application process, Jenny was required to submit an essay in the form of a letter written to her younger self on the day of her diagnosis. Jenny's essay is reprinted below with permission:
Dear Strongest Person I Know,

Hello. You you have no idea who I am. It's been a little over four years since I've seen you. A lot has changed. But you haven't:
When your name was called, you followed the assistant to a small room with cute penguins, polar bears, and glaciers painted on the walls and you couldn't help thinking, "Don't they know penguins live in Antarctica and polar bears live in the North Pole?" (Your humor hasn't changed at all. In fact, it helps you cope day to day.) A few moments later, Dr. Martinez came into the room and greeted your parents and you. He told you they had received the results of your sleep study. You were petrified – but why? What were these results going to change about you? Whether you're diagnosed or not, you're still the same person. But the label, it scared you. But you might be "sick", it scared you. It was there in that room, at the age of 14, that you were diagnosed with idiopathic hypersomnia (IH). Your parents started asking Dr. Martinez questions about your diagnosis, but luckily they already knew a lot about it because your sister has narcolepsy without cataplexy and your mom has IH. I hope you appreciate your mom and sister. They help you a lot dealing with your sleep disorder while they're struggling with their own. Remember to tell them thank you. You probably don't say it enough.
Also, remember to say thank you to your parents and your entire family for how they raised you. A lot of people would have trembled in fear when they got this diagnosis (I mean, you did for a little while too), but you flipped it all around. This diagnosis did and does not stop you. You don't let it. Sitting in the doctor's office with your parents being told that you had IH/suspected narcolepsy right before starting high school felt like the end of the world as you knew it. You thought being labeled made you different. You thought your teachers and friends would think differently of you. (I mean how would your friends react – you're always the first one to fall asleep! What's changed?) But these past three years, living with IH has given you a new perspective on life – I've seen it with my own eyes (ha, get it?). You are discovering so much about yourself. For example, who knew your sleep latency was two minutes? In all seriousness, your disorder taught you to be motivated in the face of adversity and what you saw as inevitable failure due to your tiredness. Hey, you may have to wake up in the middle of the night to finish the homework you were too tired to do earlier, but you get it done and that's something a lot of high schoolers don't even bother with.
You've learned to believe in the idea that "Everything happens for a reason" and that all parts of our lives are intricately connected. Living with an invisible chronic disorder, you have learned to understand what it feels like for others to go through the same thing. Many times people think it's a joke, adults and kids alike. However, this disorder has also allowed you to understand that you truly never know what other people go through in their day to day lives before and after the bell. God had a plan for you to see your full potential; You just didn't realize it until He placed this challenge in front of you. I am so proud of all your accomplishments. You got into every college you applied to. Who knew? I did. I believe in you – always have always will. Go crush it at Florida State!
Love Your Still Tired Eighteen Year Old Self (But Doing Big Things),
Jenny