Currently-Recruiting Research Studies
If you are thinking about taking part in a research study, including a clinical trial, there's a lot to consider. Check out our FAQs, as well as our lists of Ongoing Research Studies below and results from Past Research Studies. Please contact us at if you know of any additional studies or results, or if the recruitment status for a study has changed, etc… You may also be interested in our SomnusNooze articles about Research Studies.
Note: If you are interested in trying a treatment that is not available in your country, a company like WEP Clinical may be able to help you access this treatment.
DISCLAIMER: This listing is provided merely for informational purposes. Listing a study on this site/web page does not mean that it has been independently evaluated by the Hypersomnia Foundation. The safety and scientific validity of a study listed here is the responsibility of the study sponsor and investigators, not the Hypersomnia Foundation. Before making any decision as to whether or not to participate in a particular research study, you should (1) know the risks and potential benefits of that research study, and (2) consult your own healthcare provider.
---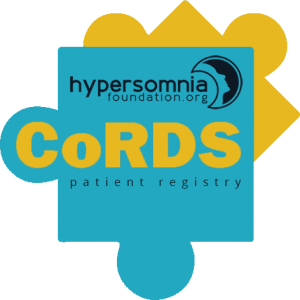 The Hypersomnia Foundation's International Registry at CoRDS
Have IH or a related disorder? Be sure to participate in (and keep updating) the Hypersomnia Foundation's registry at CoRDS (Coordination of Rare Diseases at Sanford). NOW RECRUITING people with IH and all related disorders INTERNATIONALLY! CLICK HERE for more information and to enroll or update. CoRDS is also listed at ClinicalTrials.gov.
And check out some initial results from the registry:
---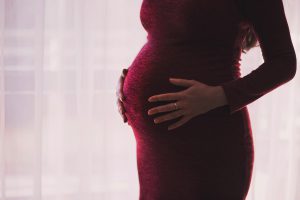 Pregnancy and Medication Registries
NOW RECRUITING pregnant people. If you are taking (or plan to take) any medication while pregnant, we strongly encourage you to participate in Pregnancy Registries to help further knowledge about medication safety during pregnancy. You can find a list of these Pregnancy Registries in the U.S. HERE. For pregnancy registries in other countries, ask your doctor(s) to direct you (and then please share this information with the HF at ). See also HF's web page Parenthood and Pregnancy: Considerations for People Who Have Hypersomnias.
The Nuvigil and Provigil Pregnancy Registry is NOW RECRUITING pregnant people with narcolepsy, sleep apnea, and shift work disorder in the U.S.: CLICK HERE.
---
Impact of Low Sodium Oxybate on Total Sleep Time in Patients with Idiopathic Hypersomnia
NOW ENROLLING adults (ages 18-65) with IH: CLICK HERE.
Mayo Clinic is seeking patients with idiopathic hypersomnia, ages 18-65 years, to participate in a research study. The purpose of this study is to evaluate the effect of low sodium oxybate on the ability to sleep for long periods of time.
You may be eligible to participate if you:
Are a Mayo Clinic patient.

Diagnosed with idiopathic hypersomnia.

Sleep for long periods of time.

Have been prescribed/recommended low sodium oxybate but not started yet.
Additional details:
Participation will last for 3-5 months and includes 6-7 study visits.

We will ask you to complete two 24-hour sleep studies prior to starting low sodium oxybate and two additional 24-hour sleep studies after you are on a stable dose of low sodium oxybate.

Two sleep studies will be in a sleep lab while the other two will take place in your home.

During all sleep studies you will be asked to war an Axiviyt wristband to measure your activity levels.

You will also be asked to wear earbuds that will tell us when you are asleep and when you are awake during the sleep study.

You will be asked to sleep as much as possible at various times during the study.

You will be asked to answer questionnaires, give blood samples, and complete physical examinations with measurement of vital signs.
You will be compensated for your time spent in this study.
For more information, contact a member of the study team at 480-574-2753 or visit the Mayo Clinic Research website.
---
Zevra Therapeutics (formerly KemPharm): A Clinical Study in Adults With Idiopathic Hypersomnia
NOW ENROLLING adults (18 and over) with IH: CLICK HERE.
Zevra Therapeutics (formerly KemPharm) has initiated the KP1077.D01 study to evaluate the safety and efficacy of SDX, an investigational medication for treating excessive daytime sleepiness (EDS) in people with idiopathic hypersomnia age 18 years or older. SDX has a unique, slow release profile that could potentially provide stable control of sleepiness throughout the day, with low abuse potential.
In this study, researchers will evaluate the safety of the medication and its effect on symptoms and severity of IH, including the effect on EDS, sleep inertia (difficulty of waking up in the morning), and brain fog (lack of focus and mental clarity; forgetfulness and confusion).
This clinical study consists of the following:
Initial screening period during which eligibility criteria will be evaluated, including a confirmation of patient's IH diagnosis, if needed and during which trial participants will need to wash out all current medications.

A five-week dose optimization phase in which all eligible study participants will receive SDX.

A two-week

double-blind randomized

withdrawal phase in which study participants and physicians will not be aware of who is receiving SDX or

placebo

(a tablet that does not contain study drug).
Patients will be reimbursed for their participation, including coverage of travel costs to the clinical sites for all their clinic visits that are part of the clinical trial. Participants can talk to the staff of their clinical site to facilitate travel arrangements and reimbursements.
Adults (18 years of age or older) who meet the following criteria may be eligible to participate:
Diagnosed with

IH

. Patients with symptoms of IH but not yet diagnosed by their doctor may also be eligible; their diagnosis will be checked in the screening period of the trial.

Able to give informed consent.

Have excessive daytime sleepiness as measured by sleepiness questionnaires.

Agree to wash out all current medications that may affect daytime sleepiness or nighttime sleep.

Are not pregnant, or do not plan to get pregnant or breastfeed during the study.
This is not a complete list of eligibility criteria. The study doctor will review all the requirements with potential participants.
For additional details about the study and enrollment, visit clincaltrials.gov (NCT05668754) or e-mail:
---

Disentangling the Role of Depression in Hypersomnia
NOW RECRUITING individuals in the Philadelphia area with idiopathic hypersomnia (IH) and hypersomnia associated with depression or another mental health condition.
Dr. Philip Gehrman and other researchers from the University of Pennsylvania are conducting a study to understand the relationship between the experience of hypersomnia and depression.
Participation involves:
Virtual screening visit

Completing questionnaires

Two overnight sleep studies in the Penn Sleep Center in the University City neighborhood of Philadelphia.

Daytime nap testing

Computerized testing
Compensation for participation will be provided.
If interested, please email Jeremie Kautzmann, Research Coordinator, at .
---

A Study to Learn How Family Members Are Affected by IH and Narcolepsy
NOW RECRUITING adults (18 and over) with a family member with IH or narcolepsy: CLICK HERE
The Behavioral Sleep Medicine Lab at Northwestern University is seeking participants for their EXPLAIN Study (Examination of Partners and Loved Ones of Adults with Idiopathic Hypersomnia and Narcolepsy), to learn how family members are affected by their loved one's IH/narcolepsy, how family members provide support, and the types of support family members themselves need.
You may be eligible if:
You are an adult (18 or older).

Your partner or adult family member has IH or

narcolepsy

.
Eligible volunteers will be asked to complete an online survey that will take approximately 15 minutes.
Participants will not receive any compensation.
For more information, visit the EXPLAIN Study website or contact them via email or phone at 312-503-4769.
Principal Investigator: Jennifer Mundt, PhD / STU00216960
---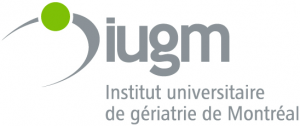 Pathophysiology of Narcolepsy and Idiopathic Hypersomnia: a Multimodal Neuroimaging Study
NOW RECRUITING people with IH and narcolepsy (no geographical restriction, but if participants come from another time zone, they will require some adaptation to the study time zone prior to beginning the study). The project is to investigate brain regions underlying narcolepsy (with or without cataplexy) and idiopathic hypersomnia. The study includes an MRI scan session and two (non-consecutive) overnight sleep sessions at the sleep laboratory at the Institut Universitaire de Gériatrie de Montréal Research Center on Queen Mar Road in Montreal, Canada. Inclusion criteria are (1) Diagnosis of idiopathic hypersomnia or narcolepsy with or without cataplexy; (2) Age of 18 or more. Exclusion criteria are (1) Other sleep disorders; (2) Neurological disorders or head trauma; (3) Psychiatric disorders or use of psychotropic drugs; (4) Pregnancy or breastfeeding; (5) Pacemaker or metallic prosthesis. Participants will receive Can$200 of compensation if they complete the full study. For travel costs (if required, for those from other provinces or countries), up to Can$1,000 in travel reimbursements can be provided (Can$500 for travel expenses and Can$500 for accommodations). If interested, please contact Elizaveta Frolova, Research Coordinator, via email: .
---
Hypersomnias and the Microbiome
NOW RECRUITING normal sleepers in the Atlanta area. Dr. Lynn Marie Trotti and other Emory sleep researchers are looking for participants, ages 18 – 45, for a study investigating how the microorganisms in the gut (known as the "microbiome") might affect sleepiness. Participation involves a visit to the Sleep Center (12 Executive Park, Atlanta, GA, 30329) for questionnaires and a blood draw, and collecting a stool sample at home to bring back to the Sleep Center. Total time is estimated at 1 hour, and participants will be compensated.
If you are a good sleeper without any diagnosed sleep disorders, please contact Natalie Fernandez (404-778-6114 or ) or Dr. Trotti () for more information.
---
Clarithromycin Mechanisms in Hypersomnia Syndromes
NOW RECRUITING adults age 18-45 with IH and narcolepsy type 2 at Emory University in Atlanta, GA, U.S.: CLICK HERE. "The purpose of this study is to evaluate a medication called clarithromycin for treating sleepiness in two related conditions, narcolepsy without cataplexy and idiopathic hypersomnia. Studies have shown that clarithromycin can reduce sleepiness, but researchers do not know how clarithromycin does this. This study will look at brain activity (on magnetic resonance imaging [MRI] and electroencephalogram [EEG] brainwaves), inflammation, bacteria living in the gut, and cerebrospinal fluid, to better understand how clarithromycin can reduce sleepiness. This study will recruit 92 participants who will be randomized to receive clarithromycin or a placebo for 14 days."
---
Constitution of a Clinical, Neurophysiological and Biological Cohort for Chronic Sleep Disorders Responsible of Hypersomnolence (Somnobank)
NOW RECRUITING people with hypersomnias in France: CLICK HERE. University Hospital in Montpellier, France is looking for volunteers age 8 and older suffering from chronic sleep disorders. The creation of a Clinical, Neurophysiological and Biological Cohort will focus on collecting data on severity of symptoms and genetic testing of blood samples to better understand the pathophysiology of hypersomnolence. While cohorts of this type have aided the understanding of narcolepsy type 1, the pathophysiology of narcolepsy type 2 (NT2), idiopathic hypersomnia (IH) and Kleine-Levin syndrome (KLS) is still unknown, due to the small number of patients studied. The study is recruiting volunteers according to the following ratio: NT1 (33%), other central hypersomnias (NT2, IH, KLS, 33%), and hypersomnolence secondary to a neurological sleep or vigilance disorder (ADHD, RLS, parasomnias, 33%).
---
Swiss Primary Hypersomnolence and Narcolepsy Cohort Study (SPHYNCS)
NOW RECRUITING people age 16 to 70 with idiopathic hypersomnia, narcolepsy, or other hypersomnolence disorder in Bern, Switzerland: CLICK HERE. This is an exploratory prospective, national, multi-center cohort study on clinical, electrophysiological and biological biomarkers of disease presentation and course.
---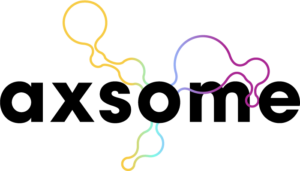 SYMPHONY Study: A Study to Assess the Safety and Efficacy of AXS-12 (Reboxetine) in the Treatment of Cataplexy and Excessive Daytime Sleepiness in People With Narcolepsy
NOW RECRUITING people with narcolepsy with cataplexy aged 15 to 75 in the U.S. (click here) and aged 25 to 65 in Canada (click here). The clinical trial is evaluating AXS-12, an oral investigational medication (reboxetine) for cataplexy and excessive daytime sleepiness in people with narcolepsy. Other symptoms of narcolepsy as well as safety will be assessed throughout the study. Compensation for your time and travel may be available. For further information about this research study please see ClinicalTrials.gov.
---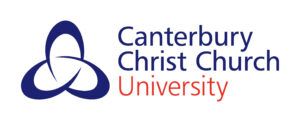 A Study Looking at the Relationship Between Mood and Cognition in Adults Diagnosed With Narcolepsy
NOW ENROLLING adults (18 and over) with narcolepsy: CLICK HERE.
A research study being conducted at Canterbury Christ Church University is currently looking for people who have been diagnosed with narcolepsy (both with or without cataplexy) to complete a series of questionnaires and interactive tasks online. The process should take approximately 20 minutes to complete. The research will be looking at the relationship between mood and cognition (attention and memory). Research is open to individuals worldwide.
To participate, individuals must:
Be 18 years of age or older

Do not have any other health condition that affects your ability to think/concentrate (i.e. brain injury, psychiatric disorder i.e. psychosis, other neurological conditions)
For additional information, please email or visit the study website.
---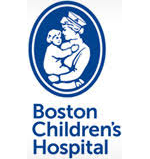 Study to Develop a Pediatric Narcolepsy Patient Reported Outcomes Scale (PN-PROS)
NOW RECRUITING children and adolescents with narcolepsy (between the ages of 9 to 17 years) to complete a series of online surveys.
Narcolepsy symptoms in children and adolescents extend beyond sleepiness alone. Narcolepsy symptoms commonly affect academic function, social relationships, mood, and sleep. The goal of this study is to develop a clinical survey that can improve the care of pediatric narcolepsy. Participation requires permitting confirmation of diagnosis and completion of online surveys that take about 30 minutes. As a thank you, participants completing surveys will be given a $50 gift card.
For more information about participation:
---

Stanford University's Kleine-Levin Syndrome Study
NOW RECRUITING people who have ever had KLS: CLICK HERE.
---
International Clinical Trial Registries
CLICK HERE for a listing of international clinical trial registries.