Getting #BeyondSleepy: Disability & Support
Saturday, January 30, 2021
1:00pm - 2:30pm | Free
VIRTUAL: Your Best Self—New Ways of Thinking About Disability & Support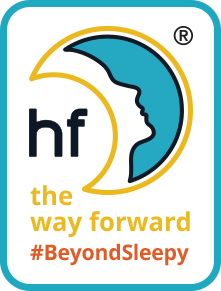 Join us on January 30 for a FREE, interactive, 90-minute virtual program, during which you will learn about the emotional aspects of disability and how to choose the right support group for you—or even start your own. You will not want to miss this virtual event!
Sessions will include discussions with:
Anjel Burgess

, Esq, of Burgess & Christensen in Atlanta. She is a prominent disability attorney and

HF

Board member, who has represented numerous people with

IH

and

related disorders

who are applying for disability. Many people have an emotional reaction to the word "disability" and for people with a sleep disorder, the term can be especially confusing. Am I disabled? What does this mean for me? Anjel will share her observations of the emotional aspects of that journey, and how to manage those hurdles. Whether or not you expect to apply for disability benefits, you won't want to miss this important discussion!
Diana Kimmel

of the

Hypersomnia

Alliance. She is a well-known (and extraordinary) patient advocate in the hypersomnia community. Diana co-organizes the popular "Snooze Cruise" retreats, and facilitates a support group in Atlanta. Are you wondering if there are others out there who are looking for a support group? How do you find them, what makes a successful support group—should you try to start one yourself? Diana will share what makes a support group successful, and the nuts and bolts of organizing virtual and in-person groups.
You will not want to miss this virtual event!