Saturday, May 1, 2021
1:00pm - 2:30pm ET | Free
VIRTUAL MEET & GREET: "I'm Newly Diagnosed – What Does This Mean?"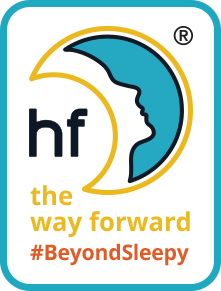 Introducing the Hypersomnia Foundation's new "MEET & GREET" series – interactive meetings with members of our community, to give us a chance to talk informally, and let community members meet one another!
The first meeting in the series, "I'm Newly Diagnosed – What Does This Mean?" is scheduled for May 1 at 1:00 p.m. Eastern/10:00 a.m. Pacific. If you have been diagnosed within the last year with IH or a related sleep disorder, you won't want to miss this event. Space is limited, so register today!
Join us via Zoom with cameras on, for a lively, short discussion about the resources and organizations that are available to help; then we'll divide into small groups in breakout rooms to chat. When you have a rare disorder, just being in a room – even a virtual room – with others who know exactly what you're dealing with can be encouraging.
The meeting will be hosted by Sarah Beazley & Diane Powell of the Hypersomnia Foundation and Diana Kimmel of the Hypersomnia Alliance.
THANK YOU to our Sponsors for this MEET & GREET event:
Takeda Pharmaceutical Company
Together we will get #BeyondSleepy!