HF Virtual Event: Diagnosing Hypersomnia Differently—A European Proposal
Tuesday, May 11, 2021
12:00pm - 1:30pm ET
VIRTUAL: Diagnosing Hypersomnia Differently—A European Proposal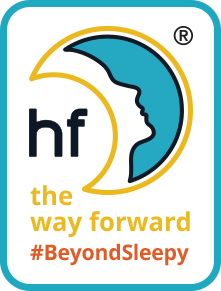 Join us on May 11 at noon (Eastern) for a FREE virtual event: Diagnosing Hypersomnia Differently—A European Proposal.
Did you know? Sleep researchers around the world are working hard to improve our understanding of hypersomnias and developing new methods of diagnosis and treatment.
We've invited Dr. Gert Jan Lammers of Leiden University in the Netherlands to share with us a recent proposal for changing the diagnosis and categorization of both narcolepsy and idiopathic hypersomnia.
The backstory: A group of prominent sleep specialists in Europe became interested in this topic because many of their patients had credible complaints of hypersomnolence but didn't meet current diagnostic criteria. Convinced that their patients' complaints were real and that they deserved to receive a diagnosis and treatment, the researchers set out to promote the use of extended sleep studies and propose establishing three new diagnostic categories:
idiopathic hypersomnia, and

idiopathic excessive sleepiness.
Each diagnosis category has two possible levels of certainty, either "certain" or "probable," depending on which tests are used for diagnosis and the levels of key measurements in each test.
Some European researchers are already using the proposed diagnostic criteria to evaluate their patients and to define patient samples in research studies. A new European proposal for treatment guidelines is also based on the new diagnostic categories. (An official update to the International Classification of Sleep Disorders probably won't happen for another few years.)
Please join the Hypersomnia Foundation and Dr. Lammers to learn more about these efforts in Europe and the possible implications for both clinical treatments and research in the U.S.