Getting #BeyondSleepy in Seattle
Saturday, June 29, 2019
10:00am - 3:00pm | Admission: $25 (includes lunch)
SEATTLE: HF Educational Meeting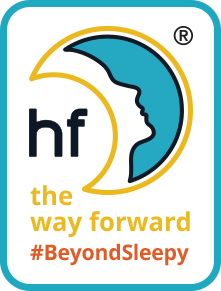 This Seattle meeting will be one of a series of educational meetings HF will begin holding in 2019 and beyond. We hope that holding one-day meetings in a variety of locations will allow more people with IH and related disorders, as well as their supporters, to take part in an HF event.
This gathering will be the first HF outreach and awareness event on the West Coast, and is open to everyone!
Click HERE to purchase your tickets now on Eventbrite. The cost is $25 and includes lunch.
Register before May 30 to receive a FREE "Getting #BEYONDSLEEPY in Seattle!" t-shirt.
[For anyone taking part in Hypersomnia Alliance's "Snooze Cruise 2019,"* note that this meeting is conveniently scheduled for the day after your tour disembarks in Seattle!]
The Hypersomnia Foundation has been able to reserve a limited block of rooms at the Seattle Airport Marriott for $142/night on Friday, June 28th and Saturday June 29th. Reserve your room now!
Guest speakers include:
Dr. David Rye of Emory University

Dr. Flavia Consens of University of Washington/Harborview Medical Center

Rebecca King, HF's new Legislative Advocate, will share her current advocacy work in Washington, D.C. and at the NIH in Bethesda as she fights for increased funding for sleep disorder research.

Sarah Beazley, Hypersomnia Foundation Board member, will hold an interactive workshop on "Effective Self-Advocacy" for people with IH and related sleep disorders.

Julie Flygare, President & CEO of Project Sleep, will present "Taking Action Through Advocacy" showing how each of our voices makes a difference in educating decision-makers and advancing science to improve outcomes for those living with IH.

Representatives from Balance Therapeutics will also provide information about their ongoing Arise2 IH clinical trial.
*Please note that "Snooze Cruise 2019" is a separate event, organized through the Hypersomnia Alliance, not the Hypersomnia Foundation. (For further information about Snooze Cruise, click HERE.)
---