HF Virtual Event – YOUR BEST SELF: Getting Your Meds
Thursday, June 24, 2021
12:00pm - 1:30pm ET
VIRTUAL – Your Best Self: Getting Your Meds!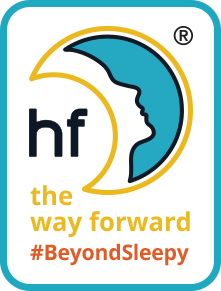 Join us Thursday, June 24, 2021 at 12:00-1:30 p.m. (Eastern) for our FREE virtual event "Your Best Self: Getting Your Meds!"- Reducing out of pocket cost for prescription medications and appealing insurance denials.
In an ideal world, your doctor gives you a prescription for a medication, the pharmacy fills it promptly, and insurance covers all or most of the cost. Unfortunately, many people with IH or related sleep disorders regularly experience breakdowns in this process. What if the out-of-pocket costs are very high? What if the insurer denies coverage altogether? What if you don't have insurance in the first place? For this webinar, we've invited two speakers who are experts in the field of drug access and affordability and insurance appeals to tell us about the programs and strategies that we can use when issues arise.
Speakers include:
CARLA DELLAPORTA — Carla is the Director of User Engagement at Needymeds, which is a non-profit organization that connects people to programs that will help them afford their medications and other healthcare costs. She will tell us about the many resources and links to programs that can be found on the Needymeds website. Needymeds has partnered with the Hypersomnia Foundation to develop an information page dedicated to idiopathic hypersomnia and with Wake Up Narcolepsy for a page on narcolepsy.
LAURIE TODD — Since winning her own insurance battle for lifesaving surgery in 2005, Laurie has gone on to write and fight 232 appeals for others – all different conditions, all different insurers, all over the country. Countless others have won their appeals using her latest book "APPROVED: Win Your Appeal in 5 Days." Laurie will share her unique approach to making insurance companies pay their fair share.
Both of the presentations, including questions and answers from the audience, will be recorded and posted on the recently launched HF insurance web pages.