Biking #BeyondSleepy With the HF Sleep/Wake Cyclers 2021
Saturday, June 12, 2021
VIRTUAL – Sleep/Wake Cyclers Ride for Research 2021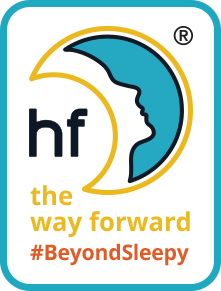 The Hypersomnia Foundation community is forming a bike team, the Sleep/Wake Cyclers, to raise money for research on idiopathic hypersomnia and related sleep disorders. Our inaugural ride will be Saturday, June 12, 2021.
All ages and abilities are welcome. Whether your ride two miles or 200, ride on a bike trail, around your neighborhood, on a stationary bike in your living room, or across the country on your Harley, anyone who wants to help us raise money for hypersomnia research is welcome to join our virtual team and raise $20,000 for research.
Email if you are interested in joining our Sleep/Wake Cyclers team and learn more about the ride HERE.
Riders and supporters, join us now and Ride for Research!