UNIGHT - Discuss. Share. Connect.
Monday, June 26, 2023
7:00pm - 9:00pm ET
VIRTUAL: UNIGHT – Discuss. Share.Connect.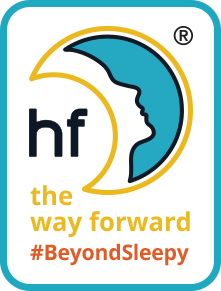 UNIGHT – Discuss. Share. Connect.
Monday, June 26 at 7:00 p.m. (Eastern)
Join us every month via Zoom at 7:00 PM (Eastern) / 4:00 PM (Pacific) for UNIGHT – a monthly virtual get together for people with sleep disorders, their family and friends to have an open, casual discussion about various topics related to living with a sleep disorder. UNIGHT is an opportunity to discuss, share, connect, and just be ourselves.
The month's UNIGHT is Monday, June 26th at 7:00 PM (Eastern) / 4:00 PM (Pacific) with special guest host Dr. Yishan Xu, as she leads a discussion on "Navigating Relationships with Hypersomnolence Disorders" with panelists Matthew Horsnell, Diana Kimmel, and Michael Sparace.
Dr. Yishan Xu is a licensed clinical psychologist and board-certified sleep specialist who trained at the Stanford Sleep Center and also earned the Diplomate in Behavioral Sleep Medicine certification by The Board of Behavioral Sleep Medicine. As host of the "Deep Into Sleep" podcast, Dr. Yishan shares knowledge and tips around sleep, health, business, lifestyle, and relationships, inspiring people to discover more about themselves and to achieve a healthier mindset.
Registration is FREE!
Zoom link will be sent via email after registration.
Please note: Our UNIGHT virtual forum is educational and supportive in nature and will offer self-care strategies to help you in your daily life. However, the group will not engage in rendering any psychological or healthcare advice for any particular individual or situation, and will not provide medical, mental health, or any other type of health-related service. No diagnosis, treatment recommendations, medication advice, or any other type of medical or mental health recommendations will be offered. Our support group is not a substitute for, or alternative to, treatment by a licensed medical professional. Always seek the advice of your own physician or another qualified health provider with any questions you may have regarding your medical condition. The Hypersomnia Foundation does not recommend or endorse any specific tests, physicians, lawyers, legal advisers, products, medications, procedures, opinions, or other information that may be referenced on its website or during any online support groups. UNIGHT is not a focus group and is not part of a research study and there is no compensation for attending.