Getting #BeyondSleepy in Indianapolis, IN
« Back to Conferences & Events
Friday, June 2 - Sunday, June 4, 2023
Free – $99
Indianapolis, IN – HF Conference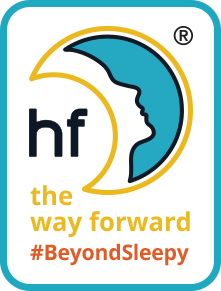 Join us in Indianapolis, Indiana from June 2 to 4, 2023 for the Hypersomnia Foundation's 2023 #BeyondSleepy Conference for people with idiopathic hypersomnia, narcolepsy, and Kleine-Levin syndrome and their supporters.
Registration for in-person attendance is $99. Thanks to generous support from our sponsors, virtual registration is free.
Presentations will cover the latest in research, treatments, and clinical trials. Also planned are networking and discussion sessions, a pool-side evening reception, and many opportunities for everyone to catch up with old friends and meet new ones. Speakers will be announced soon.
Whether you attend in-person or virtually, you will also get access to recordings of all the general sessions for three months after the conference via Whova, so you can still "attend" even if the June 2-4 dates/times don't work for you! Please note that all breakout sessions are only available live in person. They will not be recorded or streamed.
If attending in person and planning to stay at The Alexander, we have a special rate of $129 per night plus taxes. Use the event registration link to make your hotel reservations.
We look forward to seeing you in-person and/or virtually in Indianapolis from June 2-4!