Getting #BeyondSleepy in Indianapolis, IN
« Back to Conferences & Events
Friday, June 2 - Sunday, June 4, 2023
Indianapolis, IN – HF Conference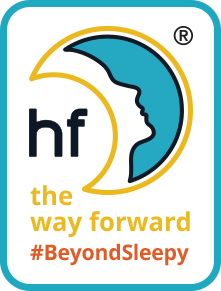 Save the date!
Plan on joining us in Indianapolis, IN from June 2 to 4, 2023 for the Hypersomnia Foundation's 2023 #BeyondSleepy Conference for people with idiopathic hypersomnia, narcolepsy, and Kleine-Levin syndrome and their supporters.
For updates and details, follow us on social media and subscribe to our e-newsletter SomnusNooze in the banner below. Mark your calendars and sign up today!
Together we will get #BeyondSleepy!