Getting #BeyondSleepy in Charlotte
Friday, June 3 - Sunday, June 5, 2022
CHARLOTTE, NC – HF Conference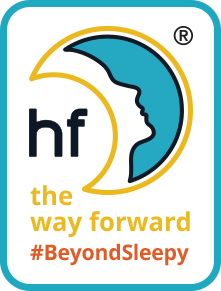 Join us in Charlotte, North Carolina on June 3 – 5, 2022!
Join us in beautiful Charlotte for the Hypersomnia Foundation's #BeyondSleepy Conference 2022 for people with idiopathic hypersomnia, narcolepsy, and Kleine-Levin Syndrome and their supporters. After such a long hiatus from meeting in person, we are planning a great mix of speakers covering the latest in research, treatments, and clinical trials; networking, discussion sessions, a pool-side evening reception, and more.
ALL MEALS AND BREAKS ARE INCLUDED IN THE LOW "EARLY BIRD" REGISTRATION PRICE OF $99.00. There is a limited block of rooms at the Sheraton Charlotte Hotel at the rate of $139/night for the duration of our conference. Reserve your room today!
The conference begins Friday, June 3rd at 5:00 p.m. EDT and ends at noon EDT on Sunday, June 5th. For those unable to attend, the general session presentations will be live-streamed online and through the downloadable Whova mobile app.