Getting #BeyondSleepy in Philadelphia: HF Conference has been CANCELLED
Saturday, June 13 - Sunday, June 14, 2020
PHILADELPHIA: HF Conference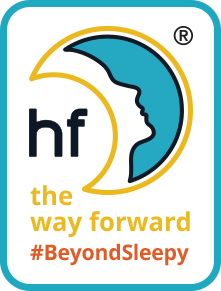 The Hypersomnia Foundation has CANCELLED our June 2020 Conference.
Due to the COVID-19 restrictions and concern for the healthand safety of our community, the Hypersomnia Foundation is canceling our June 2020 Conference in Philadelphia.
While there is no doubt this is the right decision, and many have lost much more to this pandemic, it's still difficult to give up one of the few opportunities in our community to meet in person. So many people with IH, narcolepsy and KLS routinely live in a state of lock-down because of their disorder. Talking about those experiences with one another is rare itself, and hearing directly from the dedicated researchers and physicians who have made rare sleep disorders the focus of their work is inspiring. We'll hope for better days when we can meet again.
In the meantime, we extend our heartfelt wishes to everyone in the rare sleep disorder community, for your safety and well-being, and we thank you for your support of the Hypersomnia Foundation.
If you purchased tickets to the conference, refunds will be processed through EventBrite in the next 48 hours.
If you have made reservations through our room block at our hotel venue, Le Meridien, cancellations can be made by calling Marriott's central reservation line at (888) 236-2427 as the Le Meridien hotel itself is closed.
If you have questions, please contact our Executive Director, Stephanie Wells at