Currently-Recruiting Research Studies
If you are thinking about taking part in a research study, including a clinical trial, there's a lot to consider. Check out our FAQs, as well as our lists of Ongoing Research Studies below and results from Past Research Studies. Please contact us at if you know of any additional studies or results, or if the recruitment status for a study has changed, etc… You may also be interested in our SomnusNooze articles about Research Studies.
Note: If you are interested in trying a treatment that is not available in your country, a company like WEP Clinical may be able to help you access this treatment.
DISCLAIMER: This listing is provided merely for informational purposes. Listing a study on this site/web page does not mean that it has been independently evaluated by the Hypersomnia Foundation. The safety and scientific validity of a study listed here is the responsibility of the study sponsor and investigators, not the Hypersomnia Foundation. Before making any decision as to whether or not to participate in a particular research study, you should (1) know the risks and potential benefits of that research study, and (2) consult your own healthcare provider.
---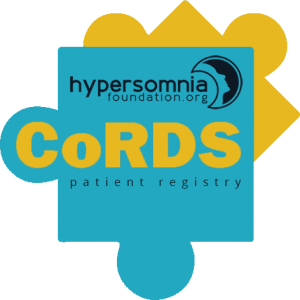 The Hypersomnia Foundation's International Registry at CoRDS
Have IH or a related disorder? Be sure to participate in (and keep updating) the Hypersomnia Foundation's registry at CoRDS (Coordination of Rare Diseases at Sanford). NOW RECRUITING people with IH and all related disorders INTERNATIONALLY! CLICK HERE for more information and to enroll or update. CoRDS is also listed at ClinicalTrials.gov.
And check out some initial results from the registry:
---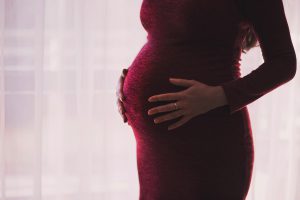 Pregnancy and Medication Registries
NOW RECRUITING pregnant women. If you are taking (or plan to take) any medication while pregnant, we strongly encourage you to participate in Pregnancy Registries to help further knowledge about medication safety during pregnancy. You can find a list of these Pregnancy Registries in the U.S. HERE. For pregnancy registries in other countries, ask your doctor(s) to direct you (and then please share this information with the HF at ). See also HF's web page Parenthood and Pregnancy: Considerations for People Who Have Hypersomnias.
---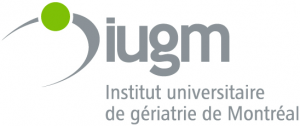 Pathophysiology of Narcolepsy and Idiopathic Hypersomnia: a Multimodal Neuroimaging Study
NOW RECRUITING people with IH and narcolepsy (no geographical restriction, but if participants come from another time zone, they will require some adaptation to the study time zone prior to beginning the study). The project is to investigate brain regions underlying narcolepsy (with or without cataplexy) and idiopathic hypersomnia. The study includes an MRI scan session and two (non-consecutive) overnight sleep sessions at the sleep laboratory at the Institut Universitaire de Gériatrie de Montréal Research Center on Queen Mar Road in Montreal, Canada. Inclusion criteria are (1) Diagnosis of idiopathic hypersomnia or narcolepsy with or without cataplexy; (2) Age of 18 or more. Exclusion criteria are (1) Other sleep disorders; (2) Neurological disorders or head trauma; (3) Psychiatric disorders or use of psychotropic drugs; (4) Pregnancy or breastfeeding; (5) Pacemaker or metallic prosthesis. Participants will receive Can$200 of compensation if they complete the full study. For travel costs (if required, for those from other provinces or countries), up to Can$150 in travel reimbursements can be provided. If interested, please contact Elizaveta Frolova, Research Coordinator, via email: .
---
Hypersomnias and the Microbiome
NOW RECRUITING normal sleepers in the Atlanta area. Dr. Lynn Marie Trotti and other Emory sleep researchers are looking for participants, ages 18 – 45, for a study investigating how the microorganisms in the gut (known as the "microbiome") might affect sleepiness. Participation involves a visit to the Sleep Center (12 Executive Park, Atlanta, GA, 30329) for questionnaires and a blood draw, and collecting a stool sample at home to bring back to the Sleep Center. Total time is estimated at 1 hour, and participants will be compensated.
If you are a good sleeper without any diagnosed sleep disorders, please contact Natalie Fernandez (404-778-6114 or ) or Dr. Trotti () for more information.
---
---
Modafinil Versus Amphetamines for the Treatment of Narcolepsy Type 2 and Idiopathic Hypersomnia
NOW RECRUITING adults with IH or NT2 (who are newly diagnosed and untreated) at Emory University in Atlanta, GA, U.S.: CLICK HERE. "This study will evaluate which medication works better to improve sleepiness. The researchers will also see which medication is better for other symptoms including difficulty waking up and difficulty thinking, as well as seeing which medication causes fewer side [effects]. Finally, this study will see if any information about patients (such as age or sleep study features) predicts responding better to one medication or the other."
---
---
Constitution of a Clinical, Neurophysiological and Biological Cohort for Chronic Sleep Disorders Responsible of Hypersomnolence (Somnobank)
NOW RECRUITING people with hypersomnias in France: CLICK HERE. University Hospital in Montpellier, France is looking for volunteers age 8 and older suffering from chronic sleep disorders. The creation of a Clinical, Neurophysiological and Biological Cohort will focus on collecting data on severity of symptoms and genetic testing of blood samples to better understand the pathophysiology of hypersomnolence. While cohorts of this type have aided the understanding of narcolepsy type 1, the pathophysiology of narcolepsy type 2 (NT2), idiopathic hypersomnia (IH) and Kleine-Levin syndrome (KLS) is still unknown, due to the small number of patients studied. The study is recruiting volunteers according to the following ratio: NT1 (33%), other central hypersomnias (NT2, IH, KLS, 33%), and hypersomnolence secondary to a neurological sleep or vigilance disorder (ADHD, RLS, parasomnias, 33%).
---
---
---
Four-Week Study of the Safety and Efficacy of NLS-2 (Mazindol Extended Release) in the Treatment of Narcolepsy
NOW RECRUITING adults age 18 to 65 with narcolepsy (with or without cataplexy) in the U.S.: CLICK HERE. "This is a double-blind, randomized, placebo-controlled, multicenter trial of NLS-2 in adult patients with narcolepsy. The study will enroll approximately 60 patients and eligible patients will be treated to receive either NLS-2 or placebo for 4-weeks."
---
A Study to Evaluate Safety and Efficacy of SUVN-G3031 in Patients With Narcolepsy With and Without Cataplexy
NOW RECRUITING people with narcolepsy (type 1 and 2) age 18-50 in the U.S.: CLICK HERE for research sites across the U.S. This is a Phase 2 clinical trial of SUVN-G3031, which is an investigational medicine (a histamine H3 receptor inverse agonist, similar to pitolisant, which is a tablet taken once daily). Preclinical information can be found HERE.
This research study is testing the effectiveness of SUVN-G3031 to reduce the symptoms of narcolepsy. Qualified participants will be seen by a doctor and receive all study-related exams, care and medications at no cost. Those who qualify will be asked to participate for approximately 7 weeks, which will include at least 5 visits to their study doctor, and 3 overnight stays for a sleep study. Compensation for time and travel may be available.
---
Awareness and Self-Compassion Enhancing Narcolepsy Treatment (ASCENT)
NOW RECRUITING adults with narcolepsy (type 1 or 2) in the U.S. The Behavioral Sleep Medicine Lab at Northwestern is evaluating the feasibility of a mindfulness meditation program designed to reduce psychological distress for people with narcolepsy. The principal investigator is Jason Ong, PhD, a member of HF's medical advisory board.
Eligible volunteers will be asked to:
Complete an assessment to determine eligibility to participate.

Participate in a mindfulness intervention delivered through live video conferencing.

Complete study assessments every four weeks for 12 weeks.
If interested, please email or call (312) 503-6627. For more information from clincialtrials.gov, CLICK HERE.
This is a follow-up to the PATH study.
---
Evaluation of the Efficacy of Sodium Oxybate (Xyrem) in Treatment of Post-Traumatic Narcolepsy and Post-Traumatic Hypersomnia
NOW RECRUITING adults with post-traumatic hypersomnias at Brigham and Women's Hospital in Boston, MA, U.S.: CLICK HERE.
---
New Drug GATE-101 for Excessive Daytime Sleepiness or Depression
NOW RECRUITING normal/healthy adults age 18 to 40 in New Jersey, USA: CLICK HERE. This trial is testing the safety, tolerability and phamacokinetics of GATE-101, a metabotropic glutamate type 2/3 receptor antagonist. All glutamate receptors bind with glutamate, an amino acid that functions as an excitatory neurotransmitter. The eventual goal of this treatment is to improve excessive sleepiness or major depressive disorder.
---
Hypersomnia in Major Depressive Disorder
NOW RECRUITING adults age 18-64 with major depression (with or without hypersomnolence) at The Chinese University of Hong Kong: CLICK HERE.
---
Additional Research Studies
CLICK HERE for additional research studies, including those for related disorders, from ClinicalTrials.gov and similar international public clinical trials registries.